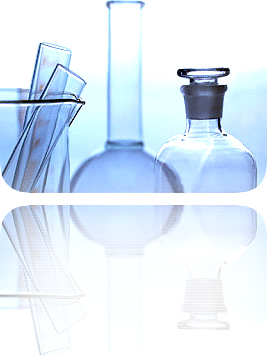 Please be sure to review the following shipping & billing information before placing an order with us.
Is your online store secure?
Yes. The payment gateway of our payment services provider is secured by industry-standard Secure Socket Layer (SSL) protocol with 256-bit data encryption. SSL encryption is a data coding procedure for the prevention of unauthorized access during data transfer on the internet.
We do not receive, process or store your credit/debit card information at this website.
Is my information private?
Yes. Your name, address, telephone, email and all other personally-identifiable information is treated as private and is only used to fulfill orders. Your information is never shared with any third party (with the exception of our payment service provider who needs this information to clear your order).
We do however reserve the right to share any necessary information in the event of attempted credit card fraud.
Will I get an order confirmation?
Yes. You will receive an automatic confirmation email immediately after you have placed your order. As the email contains important information regarding the transaction, as well as delivery and customer care information, we recommend that you retain it at least until your goods have arrived.
Do you ship to ...?
We ship worldwide. The majority of our retail business currently comes from Europe, United States, Australia and Japan, but we also serve clients in many other parts of the world. Check our online order form (after you've clicked "Checkout"); if your country of residence is listed, we will be happy to serve you.
How soon will my order ship?
Virtually all orders for our 10ml and 30ml products ship within 48 hours of receipt (except at weekends).
Please note however that orders for total fluid amounts exceeding 0.5 liters may take a little longer to dispatch as they require compliance with appropriate transport regulations and are therefore subject to more limited cargo options. Thank you for your understanding.
When will my goods arrive?
That depends on where you are in the world. European and North American clients usually receive their orders in 7-10 days. Please allow 10-14 days for Australia, Japan, Southeast Asia and the rest of the world. Do know, however, that we cannot be held responsible for any unforeseen transit delays (for example, during busy periods such as holidays).
Again, orders for total fluid amounts exceeding 0.5 liters may take longer to arrive, subject to compliant cargo space availability at the time of your order.
How much is shipping?
Current shipping fees, both for Priority AirService and Registered Priority AirService, to all worldwide locations are displayed on our purchasing page and automatically applied at Checkout. The total quoted at Checkout is final – there is never any extra shipping fee added, regardless of your location in the world and regardless of the number of items you purchase.
How can I pay?
We welcome payments by VISA®, MasterCard®, Maestro® and American Express® cards through a secure online payment gateway. We regret we do not accept PayPal, checks, money orders or bank transfers.
Can I cancel/return my order?
You may cancel your order any time before it ships, for any reason whatsoever. We will simply not process it if you notify us in time, or refund your payment in full if already charged by the time we receive your cancellation request.
You may also return any unused products in their original packaging within 21 days of purchase. You must, however, notify us of your intention to return the products, and you will be responsible for the return shipping cost. A refund will be provided within 48 hours of our receipt of the goods.
My order was canceled. Why?
We reserve the right to refuse orders, especially in cases of suspected credit card fraud. Please contact customer care if you believe we have canceled your order in error.
I have another question...
Please contact us anytime. We strive to respond to inquiries in 24 hours or less.
Copyright © 2023 Liquid Aroma Power et. al.